Waterproof Flooring in Metairie, LA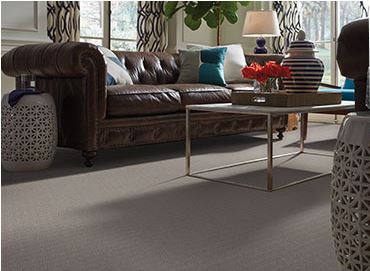 Revitalize your home with waterproof flooring in Metairie, LA. Our flooring showroom offers a selection of materials that make your home stronger and more appealing. You are able to highlight the beauty of your home's interior with flooring that is simple to maintain.
Floors with waterproof capabilities include products that resist spills and staining. This flooring type is generally easier to clean up. As such, it has become a smart investment for homeowners with children and pets. When you visit our showroom, you can view some of the latest in waterproof vinyl flooring and carpet. Speak with our knowledgeable representatives to learn how your home can best take advantage of this resilient and attractive product type.
Choose from Waterproof Luxury Vinyl Planks or Carpet
Create the interior you deserve with a visit to our showroom. It all starts with our robust selection of waterproof carpet and vinyl flooring. Selected from well-known manufacturers and brands, these products add a distinct ambiance to any room. Their ability to resist liquids also makes them a smart choice for easier cleanup, maintenance, and everyday living.
For instance, luxury vinyl waterproof floors are manufactured using layers of strong, composite material. As a result, vinyl is a great choice for high-traffic areas, such as the kitchen or bathroom. Best of all, it seamlessly blends in with your interior design. Vinyl flooring can emulate different styles of flooring, including ceramic and hardwood—allowing a wealth of options for you to explore.
In the past, homeowners have shied away from investing in the carpet because of fears of staining. However, advances in manufacturing and design have given rise to the waterproof carpet. Featuring spill-resistant dyes and textures, many of these products require only water and a cloth to clear away spills. Give your bedrooms and common areas a comforting look and appeal with our selection of carpet.
Thanks to our partnerships with the trusted names in flooring, our showroom is proud to offer a wide selection of products that are sure to serve you well for years to come. Featured brands and product lines include:
Your Resource for Waterproof Flooring Installation
At our flooring showroom, you have options so you can find the products that match your interior design goals. Likewise, you deserve to enjoy your flooring for years. Speak with our flooring representatives, and we will arrange waterproof flooring installation with trained and certified installers.
Reinforce your investment and ensure your continued satisfaction! Select four- and five-star rated products are eligible for the Ultimate Confidence Guarantee. This collection of industry-leading warranties includes price protection and a lifetime installation guarantee. We know you will love your new waterproof floor and we'll work to make things right if you aren't completely satisfied.

Contact us to learn more about our selection of waterproof flooring. We proudly serve the communities of Metairie, New Orleans, Kenner, Destrehan, and Norco, LA, and the surrounding area.