Floor-Enhancing Luxury Vinyl Planks in Metairie, LA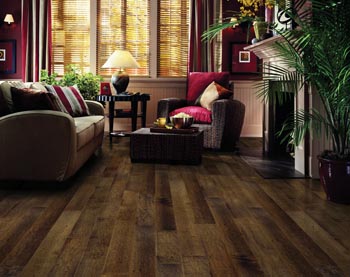 Wood flooring is a classic style that leaves a lasting impression on everyone who walks through your door. But traditional hardwood flooring isn't suitable for every environment or budget. In moisture-prone rooms like kitchens and bathrooms, wood expands, distorting the look you so carefully selected. But at Premier Flooring America, we have the perfect solution.
Our selection of luxury vinyl planks in Metairie, LA, gives you the beauty of conventional hardwood with the added functionality you need in certain areas. Backed by immense industry experience and equipped with a keen eye, our expert team carefully selects luxury vinyl plank floor options that you won't find anywhere else.
Why Choose LVP
Choosing the right flooring style for your home or business is tricky, but our luxury vinyl planks provide great value for any property owner. A more affordable alternative to natural wood planks, LVP gives you the look and feel of genuine hardwood without the added cost.
Beyond the cost benefits, vinyl planks are incredibly versatile. Our planks can be installed over any surface, even without removing pre-existing tile. Thanks to our wide range of styles, matching your new planks with your existing cabinetry and other design features is easy.
Additionally, a luxury vinyl plank floor gives you added comfort and privacy. Softer than other hard surface materials, our planks are gentle underfoot at all times. If you're concerned about overly noisy flooring, a luxury vinyl plank floor is perfect for you. And if you spill or drop something on your new floor, don't sweat it, as this vinyl option is incredibly easy to clean and maintain.
Reliable Installation Experts
When you're ready to select your flooring and revamp your space, our team is happy to help. As your full-service flooring experts, we go beyond simply selling you high-quality flooring options. Drawing on decades of hands-on experience, our team also offers luxury vinyl plank floor installation that will surely leave your space looking its best.
Because of our extensive experience in the field, we have the skills and knowledge to guide you through the purchasing and installation processes in an efficient, stress-free manner. No matter what your project entails, our local installation crew is by your side every step of the way. If you're looking for a dedicated flooring team that knows their stuff and always keeps your best interests at heart, you've come to the right place.

Contact our flooring team today to discuss your next project. We proudly serve clients throughout the Metairie, Louisiana, area.