Laminate Flooring in Metairie, LA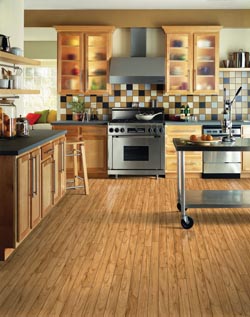 Shop our reputable store to find the ideal high-quality flooring for your home. Our showroom is filled with a stunning collection of laminate flooring, a versatile, stain-resistant product that resembles tile or hardwood, but without the cost and maintenance. Our quality laminate floors are tough and easy to install. Choose first-rate brands of laminate floors from the leading brand-name companies, which include:
Mannington™
HomeCraft™
Mohawk™
Pergo™
Shaw™
Armstrong™


Professional Laminate Floor Installation
Having the proper flooring installation is as important as the quality of the floors you buy. Our professional laminate floor installation services are performed by certified installers who have the skills, knowledge, and equipment to install your floors the right way. When our team installs new floors, you are guaranteed they will stay attractive and last long far into the future.
Our flooring specialists are committed to your satisfaction. If you are not happy with your laminate floors within 30 days of purchase and installation, we will replace your flooring at no cost to you. We want to ensure that you feel as confident as we do about all of our products and service.


Superior Quality Laminate Floors
If you need a strong, high-quality floor that is capable withstanding wear and tear, then a laminate floor is the right choice for you. Laminate flooring is fabricated with a four-layer construction that helps to protect surfaces while creating an attractive, patterned look. These impressive layers include:
Wear Layer – Resists Water
Pattern Layer – Provides an Aesthetic & Decorative Appearance
Core Layer – Provides Moisture Resistance & Protection
Balancing Layer – Levels the Flooring Panels


Laminate Flooring Is Great for Bathrooms & Kitchens
Laminate flooring is a top option for homes with high traffic, as well as for rooms with moisture-intense areas, including kitchens and bathrooms. Your new floor is a significant investment, so let us help you choose the floor covering that not only looks good, but is also built to stand the test of time.
Today's laminate floors are available in diverse patterns, colors, and finishes that mimic the appearance of tile and other high-end flooring options. You can have the strength of laminate with the aesthetic of more delicate flooring types while keeping your costs low. Choose laminate flooring for its ease of installation, ability to resist fading, resistance to bacteria and mold, and ability to be installed over other flooring.



Contact us for a free estimate on our laminate flooring and installation services. We are proud to serve customers located in Metairie, New Orleans, Destrehan, Norco, and La Place, LA, as well as the surrounding areas.